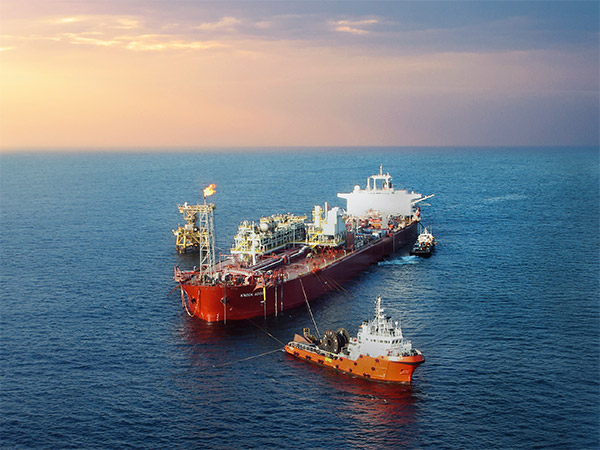 WELCOME TO
EXTRAIL
---
Our mission is to provide great customer experience and satification.
OUR
CORE VALUES
---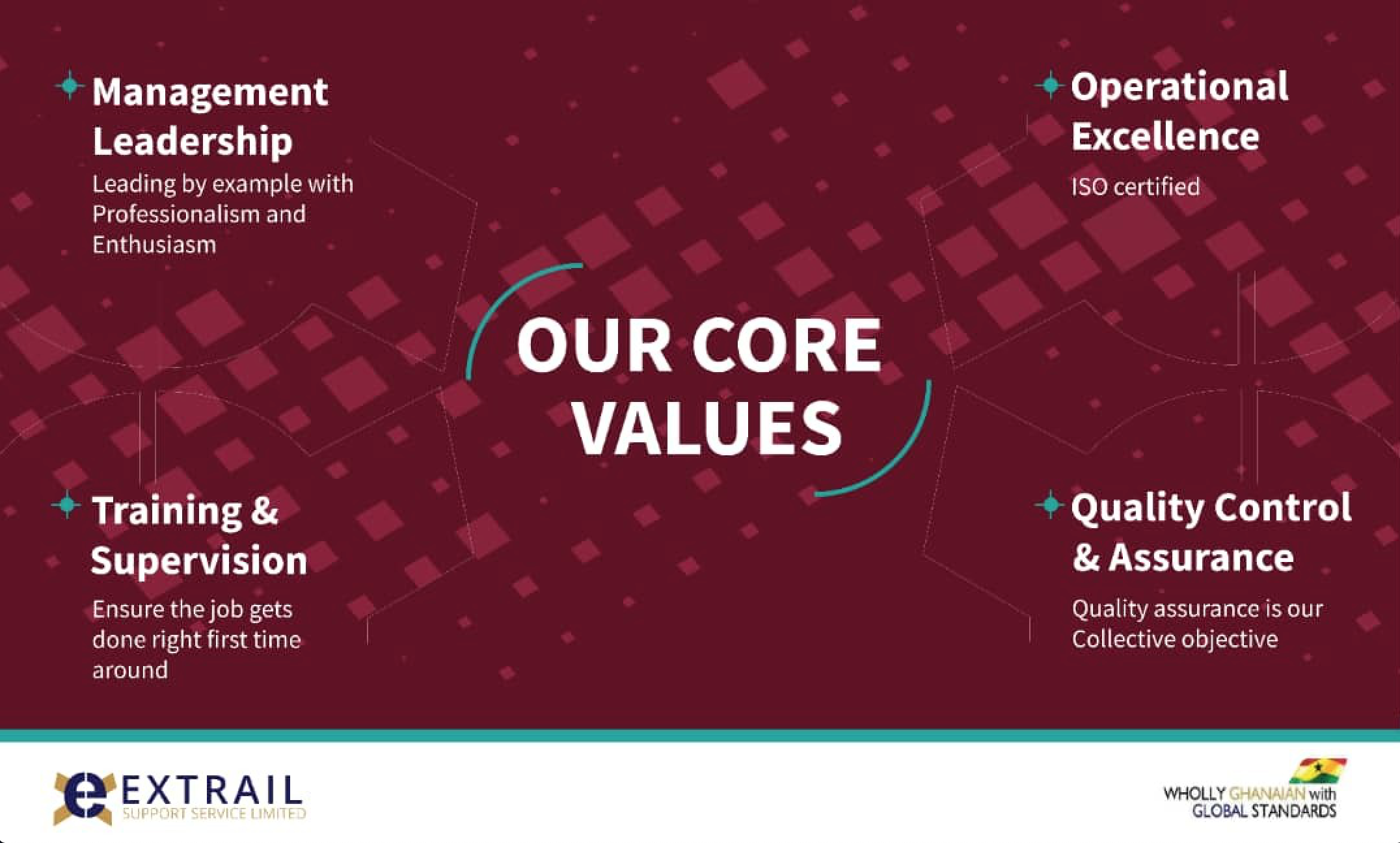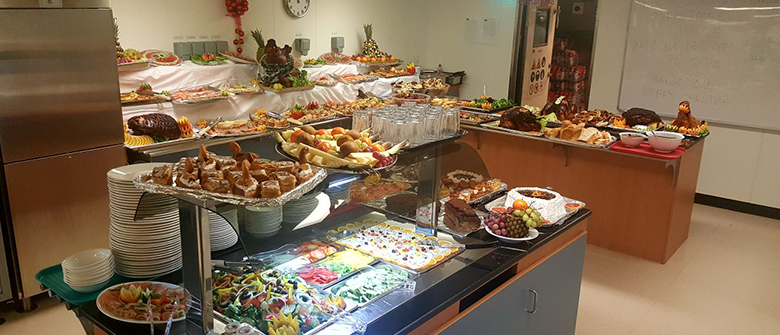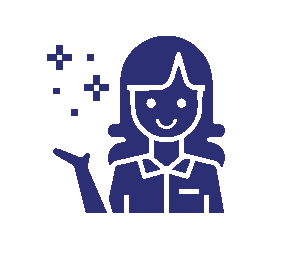 ---
Hospitality
Catering, Cleaning & Housekeeping, Functions, Guest House Management, Laundry Service
---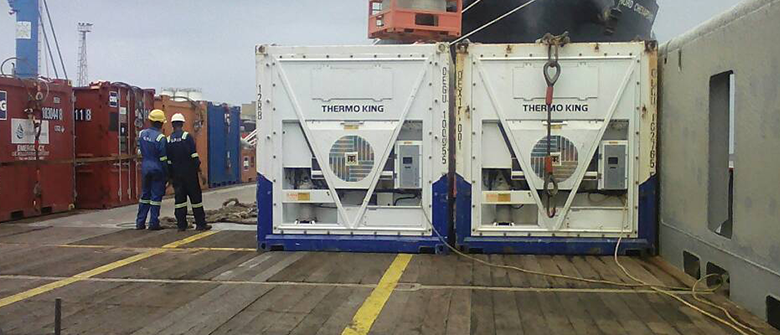 ---
Logistics
Offshore Container Rental + Associated Services
---
LOGISTICS
CAPABILITY
---
Our logistics base for offshore support services is in Takoradi, Western Region of Ghana. Takoradi is the hub of the oil and gas industry in Ghana and is host to all the major players in the Oil and Gas industry in Ghana.
---
Our Logistics Backbone incudes the following:
---
Warehouse at Anaji Estates
Delivery Trucks
Fork Lift
Offshore Certified Containers (20ft/10ft. Reefer and Dry)
Full Support office in Anaji.
Generator Set for Backup Power
---
---
CHERISHED
CLIENTS
Meet our happy clients
Extrail has maintained and excellent safety record and September marked two years of service without a single LTI, and enviable record

It is our view that Extrail is one of the highest ranked companies in their industry

We have always found Extrail support Services professional and efficient. Their menus we find interesting and the meals tasty

Your team has constantly provided quality food, kept the place clean and tidy. Laundry service has been the best I have ever known in 24 years offshore

Extrail provides lunch services to our branches in Accra. They provide quality services, are always punctual and are reasonably priced. They listen to us and ensure that they offer us services that keep us happy. Their servers are neat, professional and offer good customer service. We are happy to recommend the services of Extrail Support Services

Inspections were carried out at three Extrail Operations centers. These were the Takoradi Off-shore Supply Warehouse, Takoradi Catering Center serving prepared hot and cold food to local businesses including Tullow and Extrail HQ in Accra. Overall sites inspected were clean, tidy and well managed by professional personnel. Required documentation was at hand and information requested was freely given without hesitation. No observations were made or were necessary